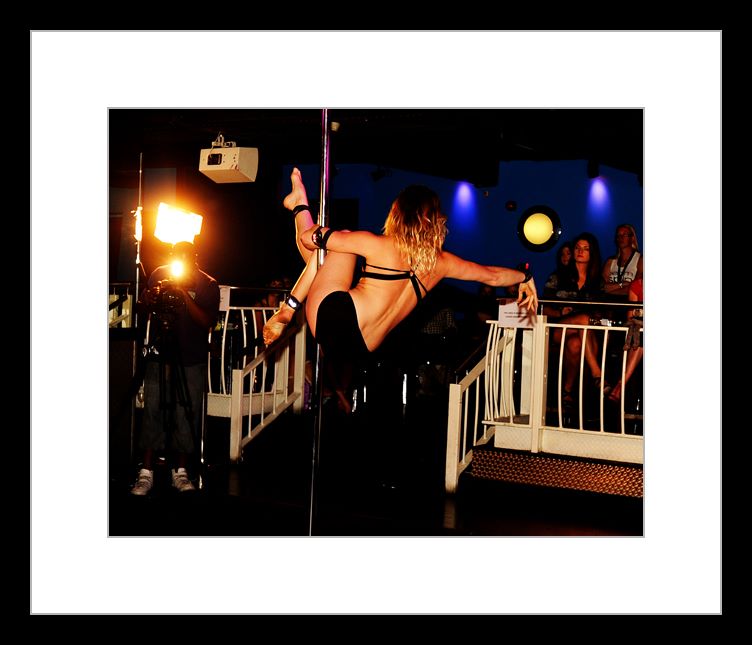 Genevieve

Genevieve is a pole dance teacher with 19 years experience based in Basingstoke, Hampshire. The above move is named
#pdgenevieve
after she performed it in a number of national pole dancing competitions in 2011.
Genevieve was one of the first (and few) to be awarded the Pole Dance Community (PDC) Pioneer Award upon it's inception and she is a longstanding supporter and member of the UK trade union for performers and creative practitioners,
Equity
.
Genevieve is known as a pioneer in the pole dance community and as such was one of the first to perform pole dance on stage to audiences nationally, both in cabaret and for television; paving the way for others to follow. Genevieve was the first pole dancer to perform for judges on the first series of Britain's Got Talent, for example and worked on the first pole fitness and dance/strippercise DVD to be produced in the UK by Virgin/EMI records.
She currently specialises in her own pole dance style which incorporates pole dance Classique/Exotic/Stripper styles. Genevieve's teaching offerings include: pole dance classes and workshops and pole dance choreography, stretching, floorwork and floor dance. Genevieve dances with and without platform heeled shoes and boots.
Genevieve founded one of the first pole dance studios in the UK. Strictly Pole Dancing began in Leicester in 2002 and The Flying Studio in Derby was opened in 2007.
Genevieve simultaneously ran these pioneering studios with the help of her amazing team of in-house trained Instructors, Nicki and Susie.
In 2007 Genevieve began training in and teaching aerial skills (silks, trapeze, hoop, aerial hammock/aerial yoga). Many pole dance teachers subsequently sought out lessons from Genevieve in order that they could incorporate both pole dance and aerial arts in to their syllabus.
Genevieve is known as a trend setter within the pole world and encourages others to try her new ideas.
Her teaching and determination for pole to be recognised in it's various styles as an art form has led to her becoming one of the leading creative luminaries in the pole community.
Genevieve moved with her young family to Basingstoke in 2018. Genevieve has continued to teach beginner and intermediate level pole dance from her home studio and has run dance fitness type classes during her time in Basingstoke
.
Many successful pole teachers (both locally and Nationally have trained with or been taught by Genevieve).Genevieve mentors other pole teachers and has done so for many years encouraging them to have teaching and/or competition success.
National teaching/mentoring:
Various pole dance studios and 1:1 pole dance instructor training sessions, (various, UK)
International teaching during 2010 at:
Divine Movement Dance, (Seattle, WA, USA)
Goddess Arts Academy (Spokane, WA, USA)
Pilates at Play (Olympia, WA, USA)
Pole Fitness (Federal Way, WA, USA)
Pole for the Soul (Seattle WA, USA)
Poledello (Tacoma, WA, USA)